COVID-19 Update
Our branches are now closed due to COVID-19 Alert Levels however we have core teams working from home to assist where possible for more information click here
February 14, 2020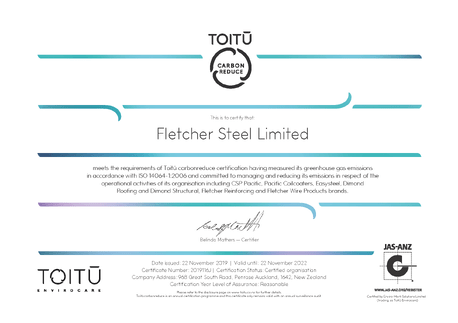 In December 2019, Fletcher Building became the first building materials and construction company in Australasia to gain an approved Science-Based Target (SBT) for its carbon reduction plan. Fletcher Building has committed to reduce direct and indirect emissions by 30 percent by 2030 from its 2018 ba...
read more
Dimond Roofing
Supplier of roofing, cladding, structural and rainwater products.
Dimond Structural
Quality purlin & flooring products for commercial construction.
CSP Pacific
Keeping people safe with barrier, barricades and safety cushions.